Hello everyone!
It's your favourite taiko drum, Daiki! This week Daiki wants to share with you some fun facts that you probably have not heard of before about the special relationship that drums have with therapy! It's specifically called drum therapy!
There are several ways that taiko drum can be used for musical therapy and it is said that the sound of the Great TAIKO resembles a mother's heartbeat as heard and felt from within the womb. To play taiko as "children of the drum" is to "play purely with the heart of a child," as referenced by the taiko group Kodō. Daiki loves that not only can the taiko drum be used for playing and enjoyment, it can also be used for therapy! The diverse uses of the taiko drum amazes even me that taiko can be used for exercise, rituals during the olden days in feudal Japan (even now they use it as a medium!), for fun and now therapeutic approach for people that require it!
Taiko drumming teaches the drummer and those who listen, that there is a unity between thought and emotion. As quoted by a music therapist, "the fluidity of movement and resonant vibration of the drum produced by the drummer provides physiological and neurological changes within the body and mind that balances the nervous system and lead toward perfect health and well being. A continuous "letting go" of the logical judgmental mind and conscious focus on the sound, feeling and movement, allow the drummer to experience the current moment. Within this state of heightened awareness (the "here and now") the body and mind intelligence is functioning more freely to enhance the body's natural healing processes. On a lighter, resonant vibration, but equally significant, the art of taiko drumming is creative and fun!"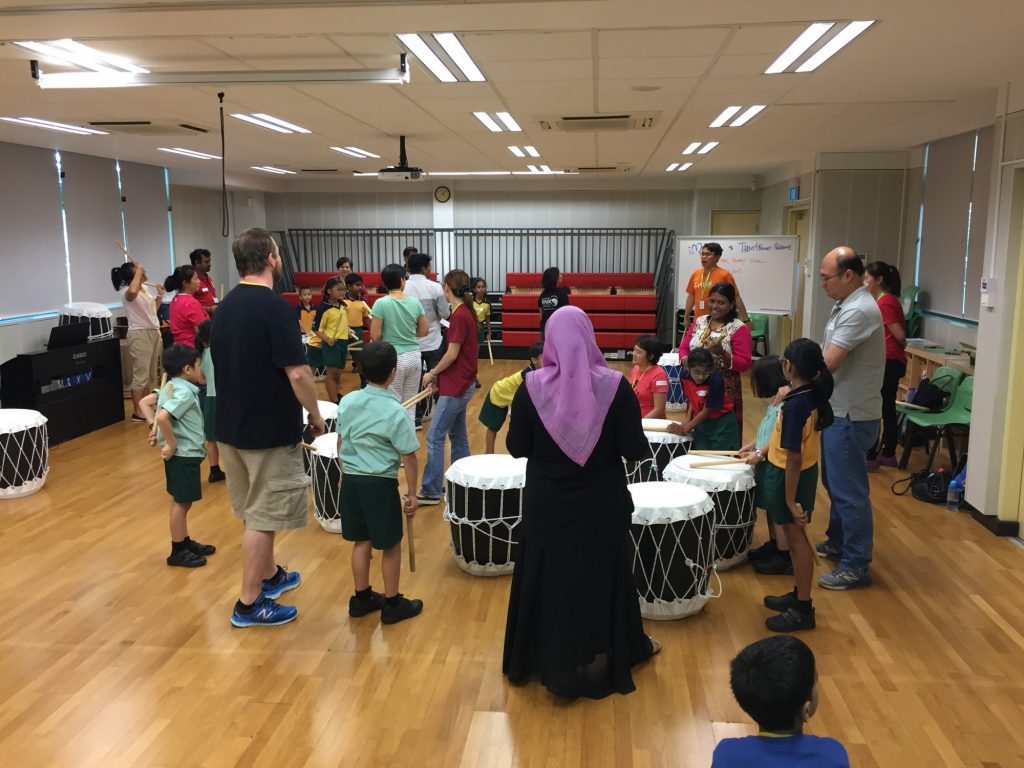 Daiki loves that the way explained by the music therapist that the steady playing on the taiko drum is akin to a heartbeat! There are even activities that can be used on the taiko drums for therapy, the most popular amongst musical therapists is the heartbeat activity, it helps the drummer and also participants calm down as slowly, without realising, everyone will be playing the same beat, at the same time.
For me, this is what fascinates me most, to think there were other activities you can do with the taiko drum! I think that the ideas are endless, the world is filled with creativity after all! Who knows, maybe one day somebody will come up with more ways the taiko drum can be used for! What about you? Are you interested in the taiko drums now? What about you contact one of my friends? Or even me to find out more about this mystical taiko drum? So what are you waiting for! Join my journey in taiko drumming today!