Hey everyone, it's your favourite taiko drum, Daiki! This week, Daiki wants to share about what you can do with taiko drums! Our taiko drums at School of Daiko are actually made of recycled materials such as a recycled plastic barrel, rope and a plastic canvas sheet! My friends at School Of Daiko, make these green taiko drums for sale via our online store!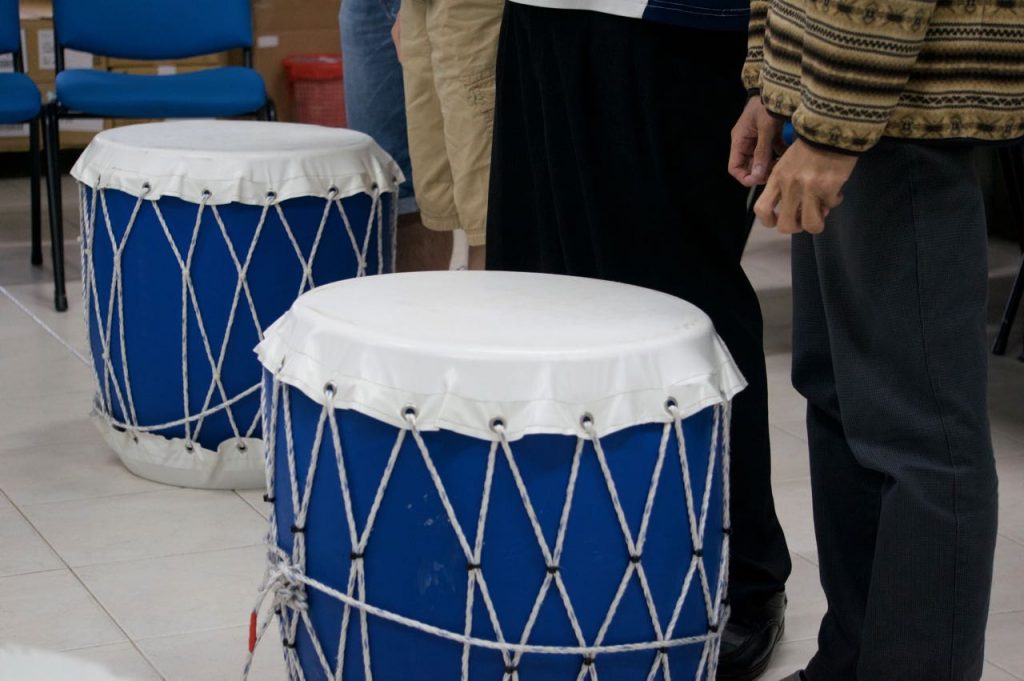 Not only can you book a class with us but we provide sales of taiko drums so that when you purchase our drums, we will process them and deliver them to you! You can use the drums for playing and also learning with your children as anybody can play the drums as they are a simple and easy to pick up instrument.In fact, my friend Alif was a newbie at playing the taiko drum when he first joined but he managed to learn it within a week and pickup the different songs within another week and managed to teach the participants on how to learn to pay easily or to guide the participants on how to play the taiko drums!
You can even enjoy playing the taiko drums with your family as an activity to bring you closer as a family or just to have fun exercising and having fun together! Daiki loves playing the taiko drums with his family at home too! Whenever Daiki has free time to myself, Daiki will have a conference video call with my friends and have a great time playing the taiko drums together! Even my friends at School Of Daiko hold lessons over the weekends via video conference call and he teaches the participants! No drum no problem, you can just drum on your thighs!
Interested? Just drop on down to our website and check it out! Otherwise, you can find us through Facebook, Instagram and Twitter to give us a like and a follow!
~ Daiki [sales@mangrovelearning.com]