Good evening everyone!
Its your favourite drum, Daiki! Today I will be sharing with you, my dearest readers, about the rich history about the taiko drums!
Taiko drums was used and existed in ancient Japan for as long as 2000 years ago! According to some archaeological and anthropological researches, ancient people from the Jyomon era or more commonly known as the Jōmon period, was where is the time in Japanese prehistory, during which Japan was inhabited by a hunter-gatherer culture, which reached a considerable degree of sedentism and cultural complexity. The Jōmon period was well known for being rich in tools and jewellery made from bone, stone, shell and antler; pottery figurines and vessels; and lacquerware.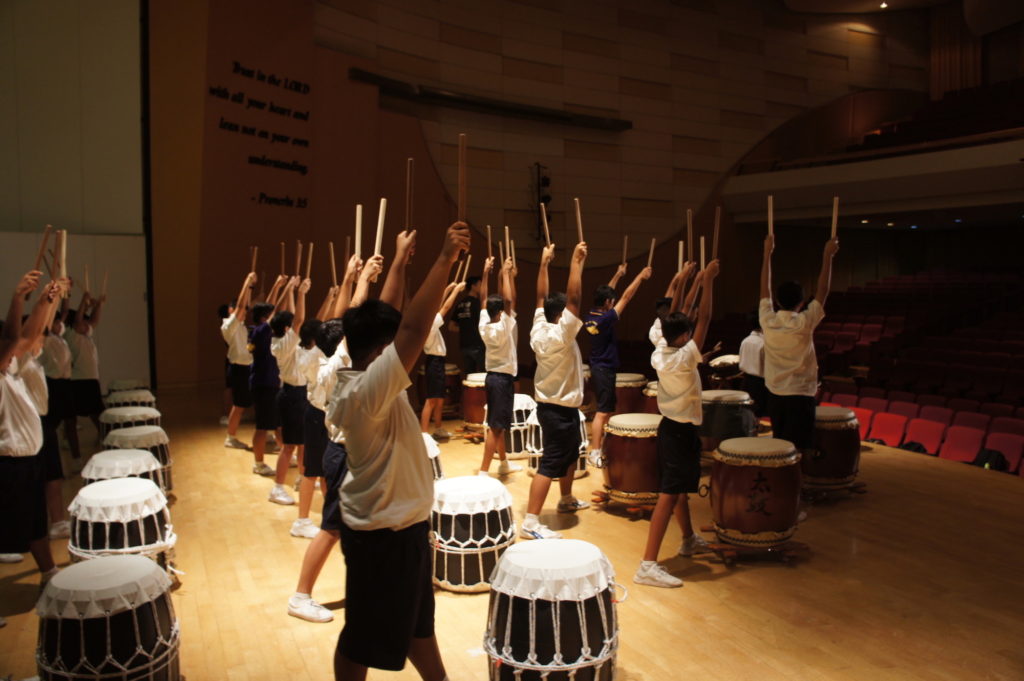 During that time period, the ancient people used the taiko drums as a means of communication or as an instrument for religious rituals. However, the play/drumming styles they used are guessed to be so much different from the current percussion we hear nowadays in fact, the taiko drums we use today resembles those in both China and Korea. The continental music came to Japan around 5th – 6th century along with the waves of Chinese and Korean cultural influence based on Buddhism. Can you even believe that taiko drums did not originally came from Japan but was introduced as an outside source from neighbouring countries? Crazy right? Daiki thinks so too.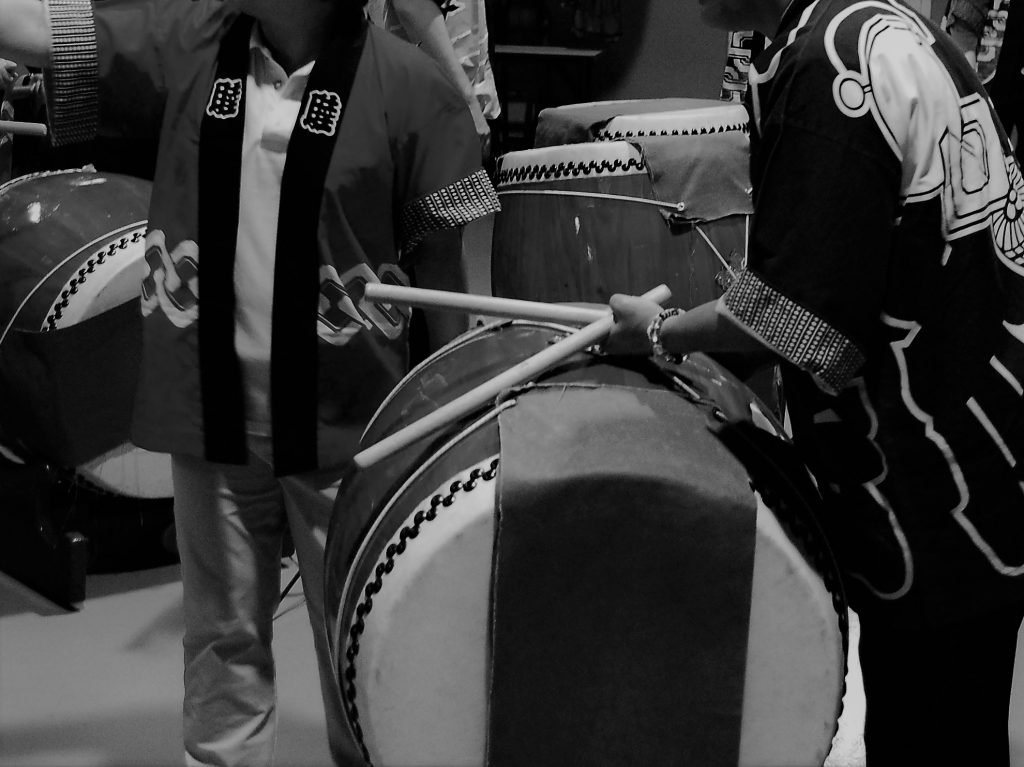 When the Taiho Ritsuryo, the oldest constitution of Japan, was enacted in 702, a department of the imperial court music was established in the Imperial Palace. The department has been inherited directly till now, honored as the Important Intangible Cultural Asset. Various kinds of taikos such as San-no-tsuzumi, Furi-tsuzumi, Dadaiko, Tsuri-daiko, Ninai-daiko, Kakko, Kaiko, and ikko are used in the court music. The style is said to be one of the roots of taiko music we know today which really amazes me! Even my grandfather would be amazed just from reading the rich histories surrounding the taiko drum!
It is amazing to know about all these history about the taiko drum and somehow learning from it! As a matter of fact, Daiki can proudly say that learning taiko drumming is also an honour and I deeply respect the progenitors of taiko drumming, for were it not for them, we would not be able to learn such an amazing form of music! If you too, want to be part of an amazing lineage or just pickup an instrument that is easy to play, do not hesitate to contact my friends at Mangrove Learning!
~ Daiki [sales@mangrovelearning.com]