Hello everyone!
This week's post is brought to you by me, Daiki!  This week we will be sharing with you about our recent escapade, or to put it simply, our recent Taiko drumming sessions. Last week, our trainers had a mass session with a large group of participants that honestly could very well cause panic if they played the Taiko drums in an open space! Jokes aside, the duration of the session in a single day could be said to last from morning to lunchtime.
The session was mass drumming session in an enclosed hall so, if you were to be standing there in person, you would be shocked to hear how loud it is but not only that you would have also be in shock when you hear them playing in sync, it makes you go to tears, hearing how they were able to play so beautifully like that as opposed to a normal mass drumming session which would normally be more hectic and unorganised. Seeing how well their teamwork and cooperation with one another was is also another spectacle to gawk and marvel at. It was tiring and yet the energy the group gave off was so surreal and breathtaking.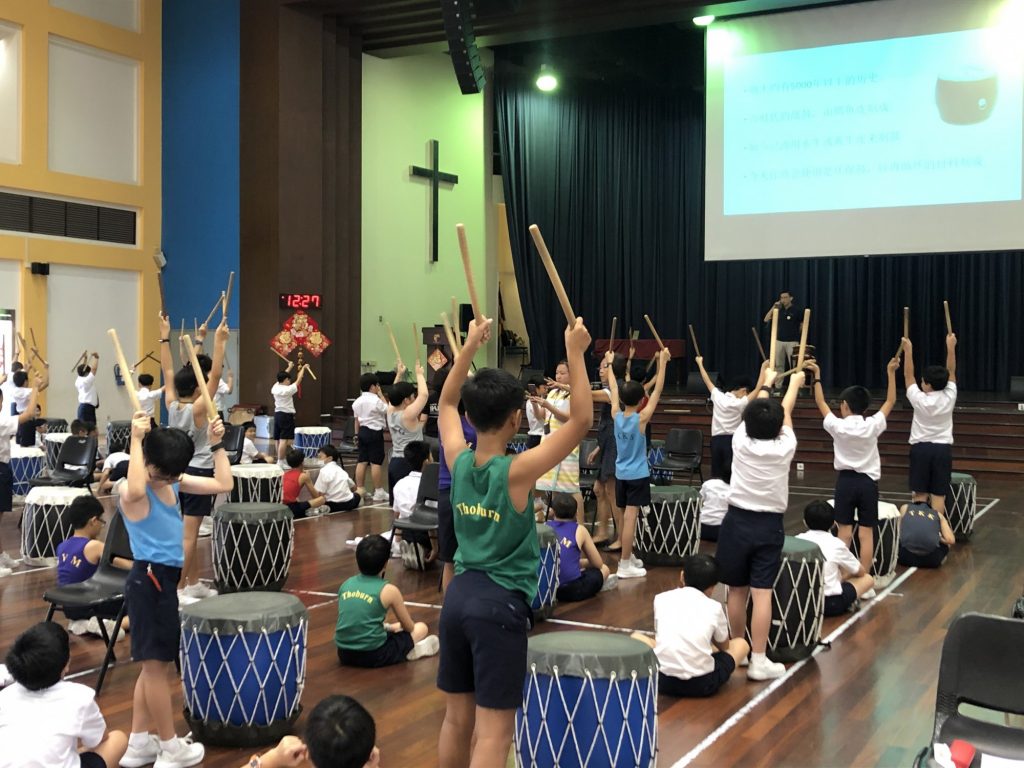 Our trainers also taught another group of participants which were smaller in number but rowdier in nature, but they were also a refreshing bunch to teach! During the 2-hour long session, our trainers were busy guiding them as the main trainer was leading them via playing on the Taiko drum as the basic player. Hopefully by a few more sessions, the students may be able to proudly say that they know how to play the Taiko drums.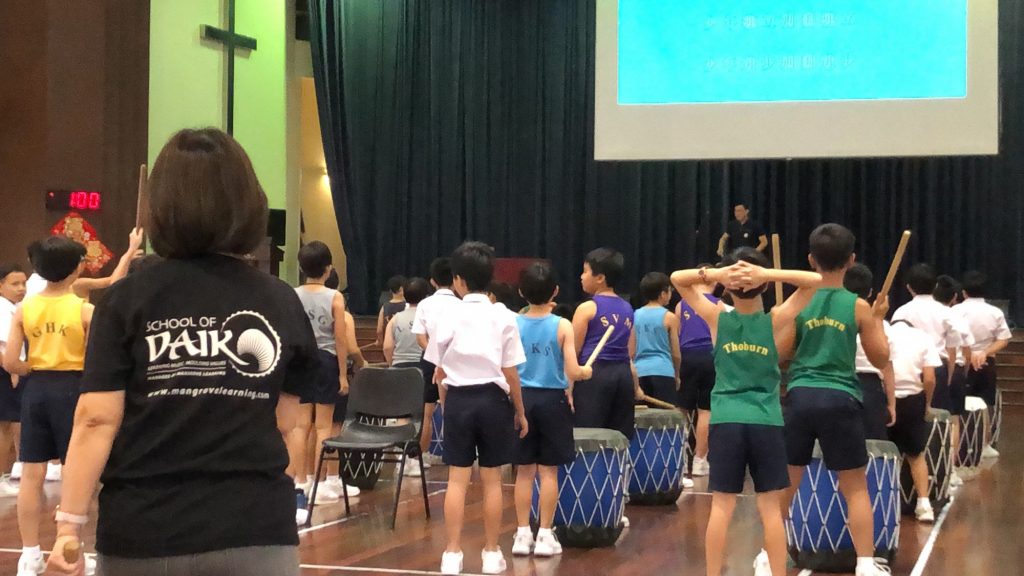 Not only did we have fun, we also managed to have some meaningful time with our friends and colleagues, no matter how close they were or how they never really spoke to each other much, I can agree on a point that through our sessions, we were able to convey the unity and the importance of bonds between people. Look no further, if what you are looking for is to make more friends and have fun, we at Mangrove Learning enjoy letting you experience that.
~ Daiki [sales@mangrovelearning]