Hi everyone! its me, your favourite Taiko drum, Daiki!
This week, I want to talk about a time where me and my friend, Alif, attended a talk at Zhenghua Secondary School by Junyong (JY). When we arrived, Junyong acquainted himself with the students of the class. It was a normal wonderful Wednesday morning, me and my friend Alif went to follow JY who was doing a talk at Zhenghua Secondary School. He was invited  to do said talk as he had a background from being a Normal (Technical) student and he managed to work hard to get into university and was able to start up his own business.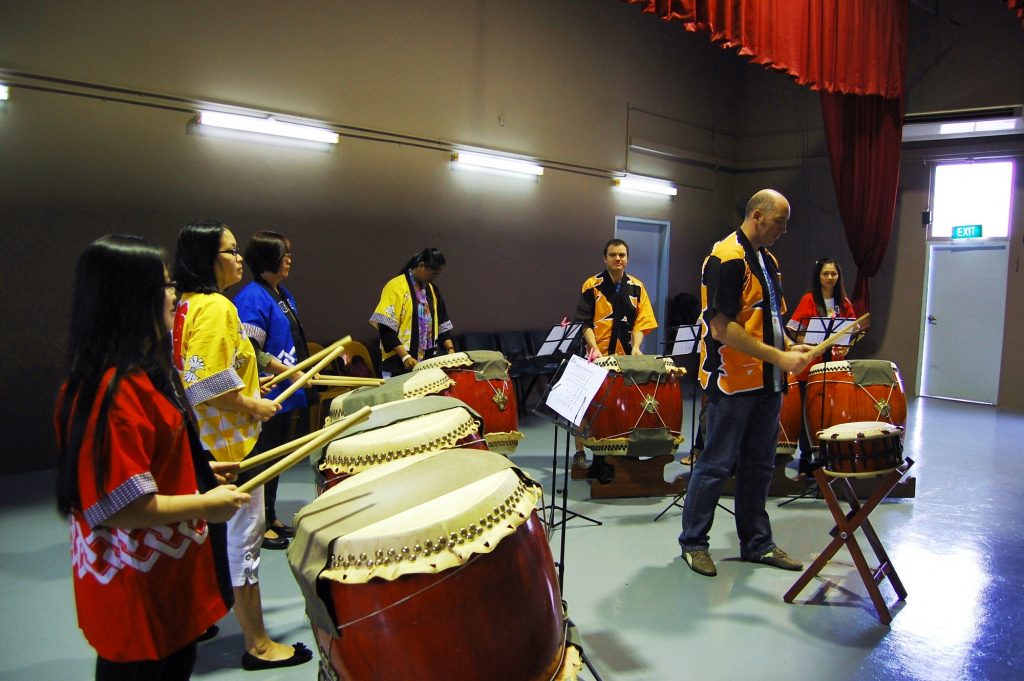 He was there to raise awareness about not only having a single path to take when it came to their studies, in fact not only is there one road but many diverse paths to choose from. Not only does it require you to study or whatnot, there are even some occupations that require no less effort too! As for JY, when he first founded Mangrove Learning (ML), he was well in his mid-20s, but he started working on it when he was in Institute of Technical Education (ITE)! JY and a group of his friends in secondary school, had been participating in a programme for youth-at-risk run by a Catholic-funded youth centre associated with his school. It was there when he followed his group of friends to join the taiko drumming music programme, due to it having the least amount of applicants, he joined his friends all willy-nilly but it was in fact the most crucial turning point in his life.
Fast forward to the present, the talk is about wanting to motivate the students of this Normal (Technical) Stream, about how they can make use of hobbies and interests or most importantly, to study what they like/enjoy doing. For one, my friend Alif at ML, is actually working with us full-time but also studying as a part time diploma holder. Alif too used to be a student that hated studying but he was immersed in reading and writing, he is now in his free time uploading his own written stories online. This just proves that if not only do you have the drive and passion to do what you love, you will eventually get there, though there are ups and downs.
But such is also part of life, not every road you tread on is easy, that is why many people say life is like an adventure, you win some and you earn some, but to always thoroughly enjoy it. That is why you should also join us in playing the Taiko drums! Taiko drumming itself is like a journey to quell inner conflict, so do not hesitate to come on down or drop us an email for any inquiries!
~Daiki [sales@mangrovelearning.com]